Friends Outreach Canada, an Ontario registered not-for-profit organization. consists of all volunteer directors and officers. We are a team of professionals, who believe in giving back and providing organized outdoor opportunities for kids and youths. Our mission is to encourage, educate and empower less priviledged kids/youths under 14, from local registered charitable organizations, to engage in outdoor activities, and educate them about angling, outdoor survival and conservation.
Chairman
Scottie Martin, a very successful podcaster, an avid angler and not only a team leader with a wealth of knowledge and experience in the Canadian Sportsfishing Industry, but he is well connected, resourceful and well respected throughout the angling community.

He was introduced to fishing at a very young age, and mentored by both his Father and Grandfather. His fascination for walleye blossomed into a love affair which led him down a path of wanting to raise and stock walleye of his own. His dream became a reality with a 7 year cooperative effort with the Ontario Ministry of Natural Resources (OMNR) through the Community Fisheries Improvement Program(C.F.I.P.) A few of these walleye stocking initiatives even blossomed into a few self sustaining and healthy populations of walleye.

Scottie's most recent accomplishment has come from the combined efforts of his beloved Legacy Members that has vaulted the Canadian Fishing Network (CFN) into a respected voice that informs, educates and helps promote Canadian Angling. Monday's CFN Live, with Hall Of Famed "Big"Jim McLaughlin, "Blue Fish Canada's" Lawrence Gunther and "the REEL Angle's" Jason Barnucz encourage and inform anglers of all ages across Canada via a weekly Monday nite podcast. Guest speakers include the most invaluable personalities in the sportsfishing industry. This Network, includes podcasts, trade shows, community fishing retreats and a few Meet & Greets. This effort is to promote safe and responsible angling in various communities across the Canadian landscape, with a focus on conservation while enjoying the great outdoors..

Moreover, every spring, Mike Consul and Scottie host CFN's multi-species on-line fishing tournament. This Canada wide tournament, once aired on TV with the help of some amazing sponsors. CFN has also fostered the growth of various Provincial chapters, that help promote "grass roots" initiatives within their respective Province. Teaming up with OFC Nation, the Ontario Womens Anglers (OWA) and the Great Canadian Female Anglers (GCFA) has built a collective band of like minded anglers that sees these groups actively participating in various small tournaments and encouraging ALL anglers to enjoy fishing and the great outdoors. Scottie is a great asset and brings value to any organization, he believes in building a legacy, through inspiration and cooperative efforts to encourage, educate and empower the next generation of anglers.

Scottie Martin has been involved in the Natural Gas Industry for over 25 years, in many small and large projects, and hold a management position. He has worked with many private operators and has gained a wealth of knowledge in this field, where he earned the trust and respect of his colleagues, who have voted him into a challenging union executive. This initiative gave him the opportunity to negotiate the Collective Bargaining Agreements with management, on their behalf. He just didn't represent his colleagues on many fronts, but also involved in many projects that would help mould the future of Enbridge, from a Fleet and Tooling perpective.
President
Stanley has a lifelong commitment of advancing oudoor programs for the underprivileged kids/youths by enhancing their self-esteem, self-reliance and confidence. He recognized this can be acquired, by getting involved in organized outdoor programs, to assist in team development, for a number of reasons. Team sports are readily available in Canada, however barriers still exist for the underprivileged and challenged kids and youths.

The great outdoors, is the best part of our country and heritage is within reach and easily accessible across Canada, including most cities and rural areas. He has been volunteering his professional photography / videography services for the Big Brothers Big Sisters of York region for more than twelve (12) years, during which he co-founded a kids fishing derby, Catch A Dream, with their help in 1998. This event has grown to be the largest kids fishing derby in Canada, with kids fishing on boats.

In 2018, he founded the NeXgen Young Anglers, kids fishing derby, in Lindsay, Ontario, with pro-anglers as their coach.This program has now expanded to the Town of Georgina, and growing. He works very closely with local organizations such as the Big Brothers Big Sisters, Boys and Girls Club, Children Aids Society, CHIMO, 5 Counties, Make A Wish Foundation and Jericho Youth Services.

His objective has been to create natural outdoor programs focused on these efforts. As a result, in 2021, he founded a not for profit organization, Friends Outreach Canada. His long term goal is to create a support system for the development of this organization in Ontario, by teaming up with local pro-anglers, outdoor professionals, businesses and corporations, that believe in this cause.

He is self employed and involved in the marketing and communication industry with hands on experience in photography, videography, graphics design, print production and social media, focusing on SME (small and medium enterprises), including retail, for more than fifteen (15) years.

His spare time is spent on fishing, boating, travelling, photography and reading.
Chief Operating Officer
Rocco has been in the insurance industry for over 50 years. he joined Liberty Mutual Insurance Company as anunderwriter and producer in 1970. He has worked with many insurance companies in many capacities, before deciding to go into the brokerage business. List of companies include Great American Insurance Company, AIG Insurance Company, Northunberland General Insurance Company, Jevco Insurance Company, Corsana Insurance Insurance Brokers, Dynes/JD Smith Insurance Brokers.
He is a very experienced professional and has a wealth of experience to share.
Secreatary / Treasurer
Martina Junkin is a small business owner of a boat dealership in Port Perry. Prior to starting the business, she was a Property Manager in low income housing (subsized housing) working with non-profits and co-ops. She worked closely with each sites board of directors. She has also sat as a Treasurer on a non profit board for low income housing in Durham Region.
Martina enjoys the beach, crafting, reading and decorating in her spare time.
NeXgen Young Anglers - Kids Fishing Derby
The kids fishing derby is created for the kids/youths of registered organizations, in various communities, to encourage their kids to participate in fishing. The kids/teens are teamed up with local pro-anglers, who volunteer their time and resources to educate them on the do's and don'ts and safety of fishing. At the event, each kid is presented with a brand new fishing rod, branded cap and tee shirt. Prizes, sponsored gifts are presented to each kid (approximately 115-120), and trophies are presented for the smallest, most and big fish. A BBQ lunch for everyone, including kids, pro-anglers, volunteers, parents, bigs and grandparents total of approximately 325 in attendance. Local participating organizations, to name a few, are Big Brothers Big Sisters, Boys and Girls Clubs, Make a Wish Foundation, Children Aids Society, Children Aid Society, 5 Counties etc. Annual sponsorships are mainly from title sponsors and local businesses, in the community.
NeXgen Offgrid - Youth Outdoor Survival Program
This program is designed to encourage, educate and empower vulnerable youths, ages 14-20, about survival skills in the wilderness and great outdoors, in various regions as necessary. They are referred to us by local organizations in the community.
This is a 5 hour wilderness program, for a group of 20 youths mentored by the program leader, David Arama. He will be relating his real life stories of growing up in the inner-city poverty setting, and his experiences that led to being a business and resort owner, published author, and reality television consultant. He is also the owner of WSC Survival School and Lost Youth Survival Inc., with over 30 years of experience as Canada's leading Wilderness Survival School and has taught outdoor survival skills to airline pilots (worldwide), firefighters, police, both Canadian and American soldiers.

Activities include the following:
- Primitive shelter building
- Fire construction without matches
- Purifying water
- Foraging for wild edibles
- Orienteering with a map and compass
- Being prepared with a survival kit - Survivor trust and team challenges
- Nature lore and wildlife signs and calls

Important goals of the day include reconnecting with nature, hike into scenic areas, and learning important survival skills. Activities will include teamwork and leadership building, and conclude with debriefing that relates to everyday life in a complex world.

All youths will receive an attendance certificate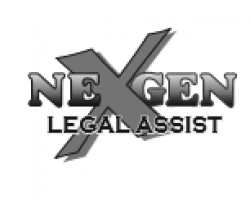 NeXgen Legal Assist
This program is to assist grandparents, as requested, to navigate the legal system with their adoption papers. This has been a challenging issue for them and we have the resources to help. The grandparents are on fixed income and eventually has to step up to help their grand kids financially and socially, because their parents are not capable of doing so, as per the social system. The grandparents are the caretaker of these kids and do attend the kids fishing derby.